Hey guys, so I promised another blog with some more pictures. Just some random interesting things I thought you'd like to see.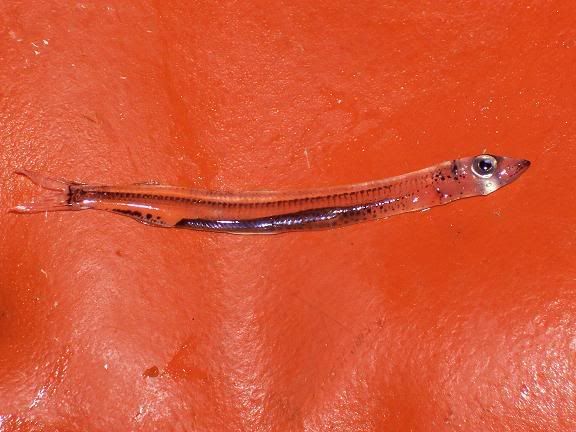 When we first got to Takatz, Adam noticed there were a ton of little fish and stuff swimming around at night where the light from the house was shining down into the water. So the next night we fished some out with the net and found this guy... that's what most of the fish looked like. It's on the orange glove so you can see that it's completely see-thru. Pretty cool!
So you've see the shrimp before... they are huge. But half of them is just head. Here's just a close up on a shrimp head. I wanted to get a picture because of it's nose spike thing. It's probably the longest one I've seen... also pretty cool! And sharp!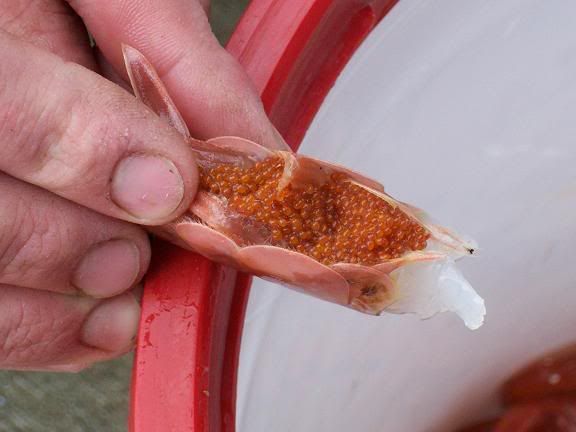 So you might not know this but the female shrimp just carry the eggs around with them. Sometimes you get shrimp with the eggs still attached... thought you might find it cool to see. Also, if I do send shrimp home, I didn't want anyone to be completely surprised if they found one like that.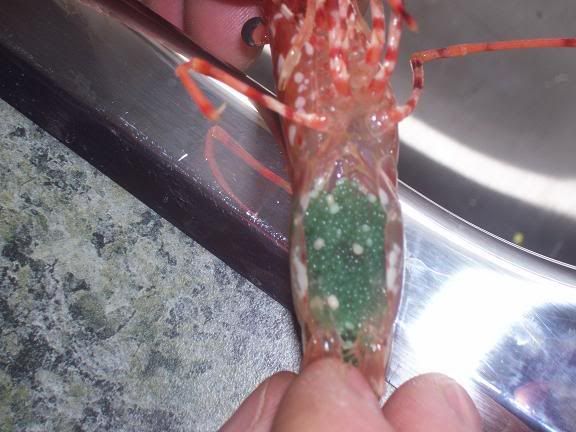 Eggs again. This is a Coonstripe shrimp, which is alot smaller than the normal kind we get. We don't usually keep them but I had never seen this color of eggs before.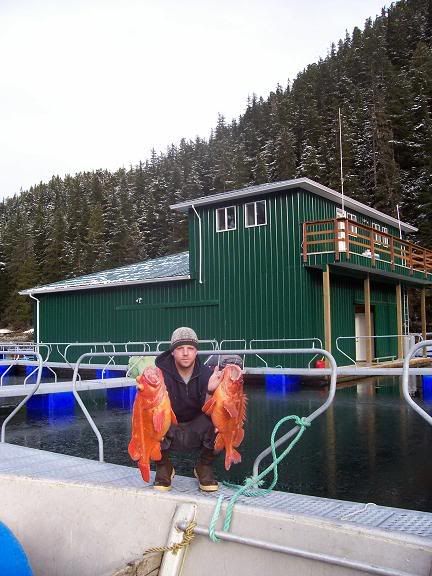 Adam with some Yelloweye Rockfish that he caught.


Yelloweye is mostly head! This is how much is left after he cleaned the meat off... ALL of it almost!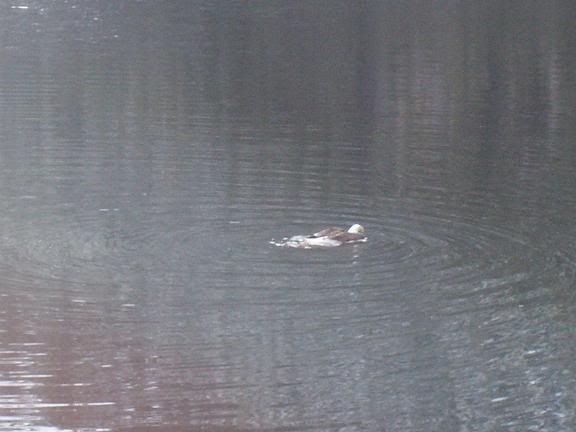 So a little while after he threw those two Yelloweye carcasses into the water, a Bald Eagle tried to get it. It was a BIT too big for the eagle to carry but he wasn't giving up. I had NO idea they would even do this but he landed in the water and literally swam the carcass to the rock.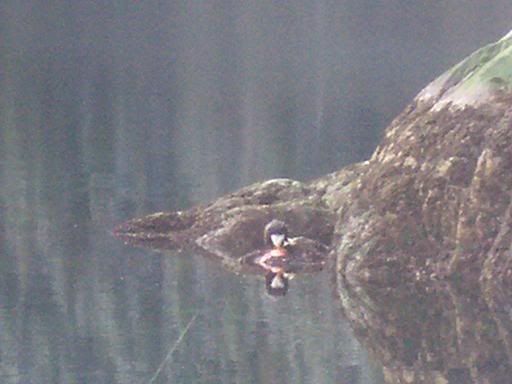 It took him about 10 minutes but he made it. Seems to be enjoying his find!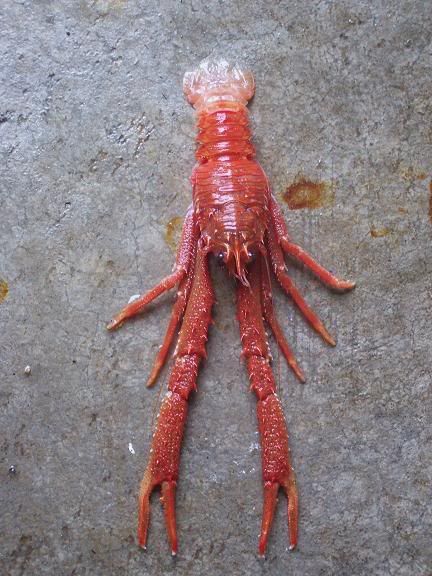 I have no idea what this is... kinda looks like a lobster though right? Anyhow, Adam found it somewhere... fishing or in a crab or shrimp pot. I dunno... it's cool though. By the way, it's fairly small. We had the goofy idea to superimpose something in there to make it look HUGE but it didn't work too well. It was only a few inches long.
Well enjoy the pictures! I'll be back to the hatchery Friday night if all is well with the weather. I'm about to head out now.